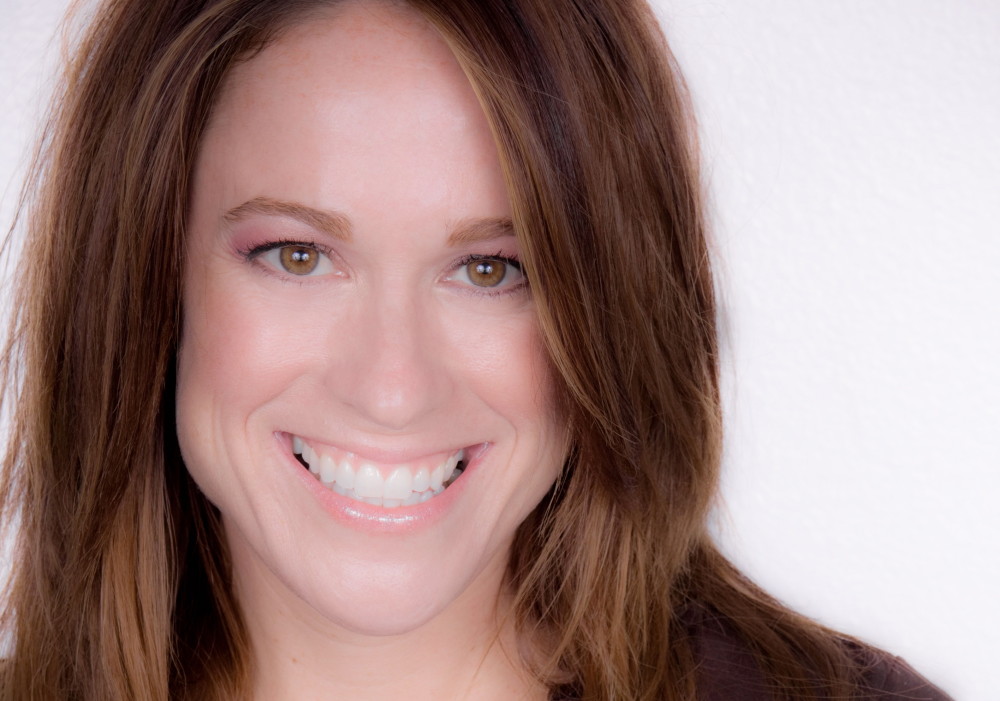 Desiree has a passion for teaching and devotes much of her time training the dancers that you see in front of the camera. Her real expertise is taking dancers and fine-tuning their technique, style, and movement to create a more refined, professional product. She is recognized in the field to be able to achieve these things by analyzing form and operative skills, producing efficiency in movement. She speaks in an age appropriate terminology to all her students, which creates a strong bond between teacher/coach and student. She has well over 20 years of experience in the field.
Desiree travels to more than 40 cities per year making appearances and teaching master classes all over the world. She works with individuals and groups to help improve their training and performance.
About Dance League
Dance League is the innovation of one of America's top master teachers, Desiree Robbins. Desiree has spent her life on conventions and has taught her classic / fundamental jazz techniques to thousands of students and teachers all over the world. It's back to basics with Dance League, where dance is not just an art, but where true creation has a foundation of skills or techniques used to showcase each dancers craft. Where teaching dance is an honored trust and competition is measured against a standard that does not change. The rewards will be rightly deserved and rightly earned. Her primary goal is to create an event where competition showcases the classic fundamentals and training incorporates rudiments (basics) she feels have been lost over the past years. For years the feedback she has received revealed a need to return to the basic skills, movement and technique that is required of sound dancers. This seems to be missing from today's popular dance events. Each judge at Dance League is trained to follow a transparent measurement of skill and each faculty member will be a dependable source for training and inspiring every dancer that attends not only for dance, but the ultimate competition……life.
Our Valuable Faculty Members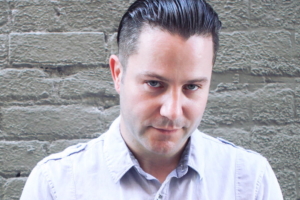 Chris Moss
Master Teacher/ Performer
Chris Moss, originally from Virginia beach has beenMOSS_2016_GRAFIC
working in Los Angeles as and actor,choreographer, and dancer for over 15 years. As a choreographer his work can be seen in Tropic Thunder, World Basketball Festival (ESPN), University of Oregon(Matthew Knight Arena Opening), Nike(domestic/international), Harley Davidson, America's Got Talent, Dallas Cheerleaders.
He's appeared in Gangster Squad, The Muppets, Did you hear about the Morgans?, Bring it on: Fight to the Finish, Bring it on: In it to win it, Bring it on: all or nothing, Meet the Spartans, The Comebacks, Music and Lyrics. He's trained actors for their dance roles including Tom Cruise(Tropic Thunder), Rob Schneider(The Hot Chick).
He's been seen on the Academy Awards, The Emmys, American Music Awards, MTV Video Music Awards, Soul Train Awards, CMA Country Christmas, TV Land Awards. Popular TV shows like Dancing With The Stars, Glee, Bunheads, Community, The Office, 2 Broke Girls, How I Met Your Mother, Mike & Molly. In commercials for Pepsi, Coke, Ford, Visa, RumChata, Direct TV, Time Warner, Oreo's. Was the lead Actor in Metallica's video The Day That Never Comes.
He's danced and worked with such artists as Britney Spears, LL Cool J, Jennifer Lopez, Jessica Simpson, Kelli Pickler, Jennifer Nettles, Raven Symone, Leann Rhimes, Whitney Houston, Brian McKnight, Chayanne, Lionel Richie, Hugh Grant, Sarah Jessica Parker, Winona Ryder, Joe Mchale, Donald Glover and Ken Jeong.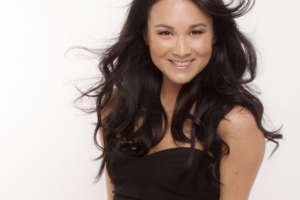 Ashley Silva
Master Teacher
Ashley Silva has been dancing for over 25 years and teaching for over 10 years. Growing up in Orange County, California, Ashley trained with the best. She studied at Orange County Performing Arts Academy with Rhonda Chin as well as The Edge and Tremaine Dance Studios. Her dance career began at a very young age. After studying with the Joffrey Ballet in New York City, she performed as Clara in Ballet Pacifica's Nutcracker and was also the ballerina in the Greenday MTV video "When I Come Around". As a young dancer, Ashley performed at the IMG_8414Orange County Performing Arts Center in the Velveteen Rabbit and traveled the country doing a year long Industrial Tour with Reebok. Ashley has studied, danced for and with, many professional choreographers and has a passion for all types of dance. Ashley started assisting Desiree Robbins at the age of eleven. After winning Teen Dancer of the Year at Tremaine, Ashley went on to college and received a degree in Mathematics and Dance. She then rejoined Desiree and began choreographing and teaching all around the country. She has taught and assisted all around the U.S., in Costa Rica and Austria. While living in New York City, she was chosen to choreograph the Opening Number for the Broadway Cares/Equity Fights Aids Performance. Ashley also performed at the Michael Awards in New York City where Joe Tremaine was named their "2008 Man of the Year" and was featured In the issue of Dance Studio Life September 2008. Most recently, Ashley assisted Desiree Robbins on iHollywood Dance Conventions and ASH Artists Simply Human during their summer events. Today Ashley's choreography can be see all over the country.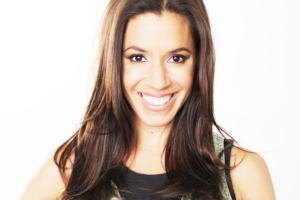 Natalie Willes
Master Teacher/ Performer
Born in Hollywood,CA, Natalie went straight from the hospital to her mother's dance studio. At the age of Sixteen she moved to New York to be on scholarship with Alvin Ailey American Dance Theater, while in NY she was chosen to be a Radio City Rockette- the youngest in the troupe's history. Ms. Willes's credits include Broadway's Movin Out, Saturday Night Fever,Leap of Faith, , Like Jazz, 2013 Oscars, Chicago the Movie, Austin Powers, Starsky and Hutch, 13 going on 30, Whitehouse Halloween Spectacular, LA Opera Tanhouser,SF Opera Le Rossignol, Nike Dance Campaign. Directing/Choreography Credits include: The Travels of Shaka-Muni, Universal/NBC Backlot Opening, Honeywell Industrial, Ameriprise@LA Live
Natalie received the Los Angeles Music Centers Spotlight Award for choreography and performance in contemporary dance. Natalie's multicultural Background has opened many doors to her all over the world and has given her an opportunity to perform and teach on every continent. Creating,educating, and entertaining for children has always been a passion of Natalie's and it is her children, Rasha and Ishan, that inspire moves and joyful spirit.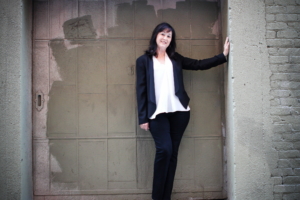 Rhonda Chin
Master Teacher
Rhonda Gowen Chin is the creator of "All-TURN-na-tive™" -pronounced alternative (a program for quick and effective turning), "Rhonda Chin Technique™" (a program for proper technique and training), "Miss Rhonda's BearyFunSteps™" (a creative and educational program for children ages 1-1/2 to 4 years old), "Miss Rhonda's MiniFunSteps™" (a program for ages 4-7), and "Chin-Tō™" (a new program which stresses control, balance, strength and toning). She will be teaching some of these programs at Dance League Conventions and Competitions.
Rhonda trained with some of the most distinguished New York City modern dance companies in the world after graduating with a University of Georgia degree in dance education. She studied with her idol Erick Hawkins and members of the Erick Hawkins Company, Twyla Tharp Company, Merce Cunningham Company, Jose Limon Company and also members of the Alvin Ailey Dance Company. Rhonda's extensive training in dance landed her a role as a lead dancer with the Carol Conway Modern Dance Company (an offshoot of Erick Hawkins) where she was also an instructor at the Carol Conway School in NYC. She also performed as a lead dancer in a world-premiere commissioned dance by the modern dance legend, Anna Sokolow, at the internationally known Wolftrap Performing Arts Center in Washington D.C.
She founded the well-respected professional dance studio on the west coast, Orange County Performing Arts Academy in 1985 where she was Director, Choreographer, and Instructor until 2011. Her instructors and students are well-known throughout the dance world for their professional training, classic style and dedication to excellence. She left OCPAA to pursue sharing her knowledge and experience with others around the country.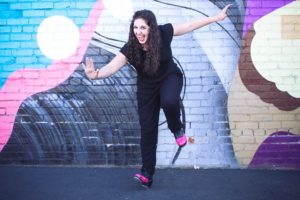 Alisa Paradowski
Master Teacher
Alisa Paradowski was born and raised in Houston where she graduated from Sam Houston State University with a B.F.A. in Performing Arts. While living in New York City working as a professional dancer and choreographer, she was an adjunct professor at Pace University teaching tap and hiphop. She has worked with artists such as Taylor Swift, Ne-yo, Le Ann Rimes, Freddie Prince Jr., and Clay Walker and is currently working with Wyclef Jean on his new album and video. She has choreographed flashmobs for Wells Fargo and Microsoft Office and been in commercials for XBOX, Canon, Footlocker, and Ford. She has taught for Joffrey Ballet School, DNA, and you can find her performing throughout the city with the tap company CPD Plus under the direction of Andrew Nemr.
Mike Wittmers
Master Teacher/ Performer
Mike Wittmers is originally from Cupertino, California and has been dancing for 37 years. He is the owner and Artistic Director of Adaptive Force Performing Arts in Scottsdale, Arizona. Mike is a former cast member of Tap Dogs, where he played the role of THE RAT. Some of Mike's other professional musical theater credits range from "A Chorus Line" to "Crazy for You." Mike has been a tap teacher in Los Angeles and on staff at EDGE PERFORMING ARTS CENTER, Millennium Dance Complex and Debbie Reynold's Studio, as well as taught at the world-renown Broadway Dance Center in New York. Industrial and commercial credits include, SONY, ABSOLUT VODKA, COMPAQ, TOSHIBA, KIRIN BEER, TOSTITOS FIESTA BOWL, CASINO ARIZONA, SONIC, GoDaddy.com and various print-work. Mike's choreography has been seen everywhere from conventions across North America and Disneyland theme parks, to dance competitions in Australia. Mike also choreographed the videos "Snap Story" and "Too Sophisticated" for up and coming pop/rock artist JoAnna Michelle. Aside from dance, Mike enjoys playing hockey, guitar and the drums. Television and film credits include, The Tonight Show, "Maneater" on the Lifetime Network, The Jerry Lewis Telethon, as well as the widely acclaimed short films, Tap Heat and Generation: LOST. Mike's production company, Double Bass Productions, has released two instructional tap DVDs entitled "The World Is My Drum Vols. 1 & 2", as well as produced it's full theater debut of the rock and blues tap show, "Scuff'd Up!"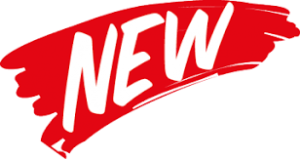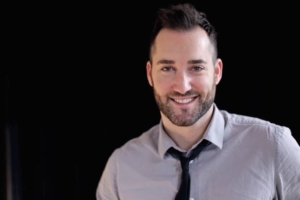 Eric Strech
Master Teacher/ Performer
Eric Stretch has enjoyed an exciting and varied showbiz career over the last 2 decades. He performed for several years in one of the most successful musicals in history, Wicked! His Broadway credentials also include performing in the casts of La Cage Aux Follies and Aida. His Film and TV experience includes performances in HBO's Boardwalk Empire, America's Got Talent (don't mention the camel) the 53rd Grammy Awards performing with Beyonce. As well as dancing with Madonna in her music video, "Give Me All Your Love." As a member of the national recording group No Authority Eric has recorded 2 albums on the Maverick Records Label. The album's Executive Producer was Michael Jackson. No Authority has opened for Britney Spears, Pink, Destiny' Child and 98 degrees. Their recording achievements included the popular hit "Can I Get Your Number"
When not performing on stages world wide, Eric is an exciting and insightful dance instructor who teaches students how to perform far beyond the dance technique. He brings passion, energy and his signature style to aspiring performers all over the world.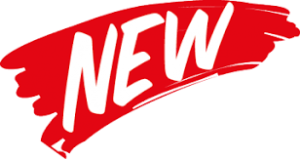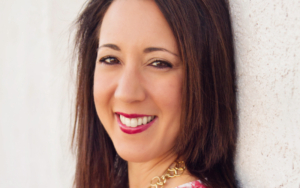 Shannon Wilson
Master Teacher/ Coach
Shannon is the founder of the Studio Coach, the director of Classic Image Dance in Chandler, AZ, and the former director of Westwoods Center of Performing Arts (a dance, gymnastics and music school) in Arvada, CO. She opened her first studio in 1997 and grew it to over 600 students, and served more than 2000 children in her community during her 16 years as director.
While Shannon's passion was and will always be children, she found a great love for the "business" that surrounded her. Without the business she couldn't serve the families. It was that energy that motivated her to become a master studio owner, and expert on the ins and outs of running a successful studio and gym. From marketing to customer service, to effective training of staff and teachers, and most importantly to becoming a leader and driving force in her business. When she sold her studio and relocated to Arizona with her family in 2015, she wanted to stay involved with the dance world and give back to this wonderful community. It was then that she began sharing her knowledge and passion with studio owners from around the country through her Studio Coach business. Shannon has developed programs to help studio owners better understand the business side of their studios resulting in more students, better pay for themselves, more quality time with their families and more peace of mind.
As a studio owner and a business coach, Shannon is blessed to get to live her passion for dance and business each and every day.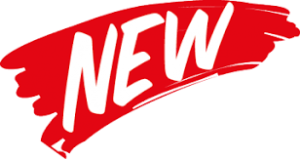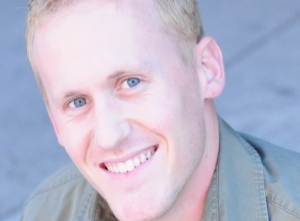 Jake Pfarr
Master Teacher/ Performer
A graduate of Oklahoma City University where he earned his Bachelors degree in Dance Performance Magna Cum Laude, Jake Pfarr has toured the United States, Mexico, Canada, and Asia performing and teaching. He has been seen in numerous roles in productions across the country including Joseph & the Amazing Technicolor Dreamcoat (Joseph), The Music Man (Tommy Djilas), Cats (Mungojerrie), All Shook Up (dance captain), Beauty & the Beast, White Christmas, Oklahoma!, Thoroughly Modern Millie, The Wizard of Oz, Guys & Dolls, Sweet Charity, Anything Goes, and Crazy For You to name a few.
Over the course of his career, Jake has worked with some of the best theatre companies in the nation including Paper Mill Playhouse. He has also toured around the world performing for Holland America Cruise Line and was also seen in Gregg Russell's The Night Tap Made A Sound in Los Angeles. As a teacher, he is passionate about mentoring and developing future artists and helping them achieve their goals and dreams. Recently, Jake was a TEDx speaker, where he spoke on the benefits of using tap dancing as a way to help kids positively manage and navigate failure.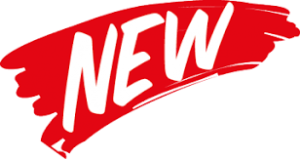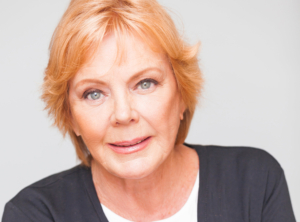 Carol Connors
Master Teacher/ Agent
Carol Connors, a renowned dance industry veteran and one- time agent with the Beverly Hecht Agency, returns to the agency business as a talent agent in the Education Department at Go 2 Talent (GTA). Her experience as a teacher, dancer, choreographer, actress and businesswoman not only informs her understanding of the artists she works with but the needs of studio owners and dancers across the country as well.
She is formerly one of the original co-founders and co-owners of EDGE Performing Arts Center in Hollywood, CA. as well as LA Danceforce (LADF), a national and international dance convention that provided dance education to students, teachers and professionals alike (1992-2012). Her extensive teaching career began in Los Angeles for the Roland Dupree Dance Academy and continued with Dupree Dance Expo, EDGE and LADF as well as teaching master classes and adjudicating at numerous events in the U.S., Canada, New Zealand, Australia and Japan.
As a choreographer she has worked on over 40 commercials, stage shows in San Francisco, Lake Tahoe, Reno and Japan as well as the TV shows The Young & The Restless and the Bold and The Beautiful to name just a few. She also worked as a dancer/actress for many years on various TV series and specials at NBC, CBS and ABC, most recently appearing in the films Country Bears, Did You Hear About The Morgan's, The Sweetest Thing, Jackass 2, The Muppet Movie and the smash La La Land.
What is a dance convention?
Dance League Conventions is a two day event that hosts multiple master dance teachers in various styles. Attendees can expect 5 hours per day of classes in many styles of dance, including Jazz, Tap, Ballet, Hip Hop and Contemporary. After classes end competition begins. Studios and independents compete against each other and are judged by the teachers they took class from. Awards are given out in multiple levels. Scholarships are available to students who audition during class time.